Learn from
Industry Experts
Empower yourself to build a successful career in the Accounting and Bookkeeping industry. Get inspired by our students who can testify that with the right support, flexibility and motivation, you can achieve your goals.
My CPE Pty Ltd is proudly a Registered Training Organisation (RTO Code 45717) which is 100% Australian owned and operated; we are defined by excellence in education, formal and informal. With a strong management team in place, our corporate governance extends beyond the management of the organisation to broader issues impacting the financial services industry, such as education, ethics, assurance and legislation.
The organisation is committed to promoting and increasing the integrity and professionalism of the bookkeeping industry by encouraging our members to participate in formal education and CPE that will maintain, develop and promote their skills, knowledge and attributes. We consider professional development as a fundamental part of this development.
We aim to provide a unique and productive service to our membership base, proudly working with individuals and corporate clients, industry specialists and educators Australia-wide to make the educational offering as beneficial as possible.
The concept of the business is to delight its members with activities and events that are relevant, convenient and cost-effective with an overall satisfying experience. We can achieve this by applying consistently high standards to the way in which we interact with members, coordinate with partners and deploy resources to deliver our educational opportunities.
Education for professional bookkeeper and
bas practitioners
My CPE is proudly the Bookkeeper and Practitioner's source of quality, affordable and industry-specific education. We specialise in both formal and informal education, from qualifications to Continuing Professional Education (CPE).
My CPE is a Registered Training Organisation (RTO 45717) and recognised by the Tax Practitioners Board (TPB) as an Approved Course Provider.
Tax Practioners Board (TPB) approved
My CPE is officially endorsed by the Tax Practitioners Board (TPB) as an Approved Course Provider. We work with the TPB to ensure certain units are formally approved by the Tax Practitioners Board and comply with the Board's specific requirements.
The Tax Practitioners Board define CPE as "any education activity relevant to the tax (financial) advice, tax agent or BAS services you provide that maintains, develops or promotes your skills, knowledge or attributes, is considered to be a continuing professional education (CPE) activity under the CPE policy."
Agents (Practitioners) who are registered with the Tax Practitioners Board must complete CPE in order to comply with their obligations under TASA 2009, including the Code of Professional Conduct. My CPE can assist you to meet and manage your CPE obligations.
Choose your learning style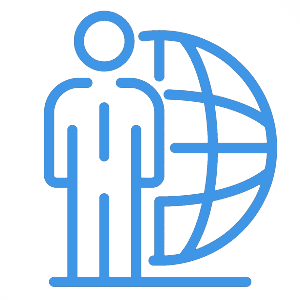 Our online professional development is designed to provide an innovative and affordable e-Learning experience accessible to all bookkeepers and practitioners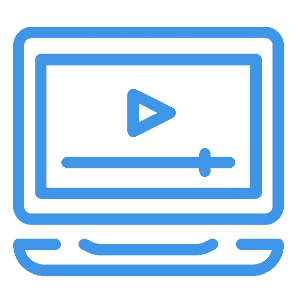 An efficient and affordable way to update your knowledge. All sessions are run by our experienced presenters and deliver skills you can put into practice immediately.
What Our Students Have to Say
I have been actively involved in the financial sector as a bookkeeper and business owner for over twenty (20) years. I wanted to improve my skills and at the same time, provide value-added service to my clients. I undertook the MY CPE courses in Manage Separation or Termination and the Manage Payroll. I was really impressed with the course content and found both courses highly relevant. I strongly recommend the CPE Courses for the professionalism and the support provided to me throughout my training journey. I encourage all professional Bookkeepers to consider updating your knowledge and skills by engaging with My CPE. The trainers were very supportive, and I always felt I could contact them with any questions along the way.
As a first-time student wanting to launch a new career in finance and bookkeeping, I have found the My CPE course material to be highly engaging, thought-provoking, and carefully constructed. Understanding the importance of compliance and accountability has been at the forefront of my learning, which is invaluable in a complex and evolving industry.
The support and targeted additional training has enabled me to challenge my thought processes and allowed me to adapt my learning style in a nurturing environment, allowing the opportunity to always ask 'but why?' From an introductory aspect, the course has been explanatory, thorough, and easy to understand. My experience has been very positive, my trainer has been exceptional and I would absolutely recommend My CPE to anyone wanting to join this challenging industry.
"I have recently undertaken two courses with My CPE that were required by the TPB as part of my application to register as a BAS Agent. The My CPE trainer's support was brilliant, always quick and clear in the response to my queries which made the process much easier than I had anticipated, Thank you."